Cook County real estate: Home prices falling in everywhere but metro Chicago, where the increase is dramatic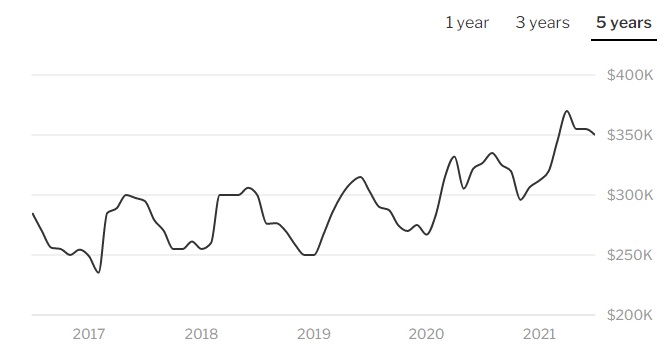 October 06, 2023
5
Home prices in Cook County and Chicago fell in September for the ninth consecutive month. However, in the microcosm of metro area Chicago prices continue to rise at the highest rate in the nation.
With mortgage rates hovering near 8 percent (the highest in 22 years), demand has fallen across the USA. Prices spiked sharply in 2021 and a long period of gentle reduction followed and continues, with the steadily increasing interest rate spurring the trend.
But, in Chicago metro, median selling prices were up 5.3% in four downtown neighborhoods July versus 2022.
"Despite many multiple offers and low-market times, Chicago home prices have remained fairly stable in comparison to the suburbs and other parts of the country," Realtor John Irwin told Loop North News.
The rate of sales relative to inventory, known as Months of Inventory Supply, is also rising in the downtown area, which previously saw a slowdown of sales late last year, though it did not manifest in lower prices.
"There is a strong supply of buyers and while there are no statistics to give us true numbers, open house attendance and low market times indicate that buyers are getting more comfortable with higher interest rates," Irwin continued.
According to Axios, big condos and townhomes are a particular hot commodity in this market, with younger buyers in particular moving in.
In late September, Crains reported a median selling price for Chicago metro property as $339,000 up 9.6% from the year before.
Higher selling prices mean higher assessments and higher taxes. Check your savings today using our patented "Check Your Savings" calculator today.