PTS taking part in upcoming Jazz Festival! Come by for an on-the-spot property tax analysis ...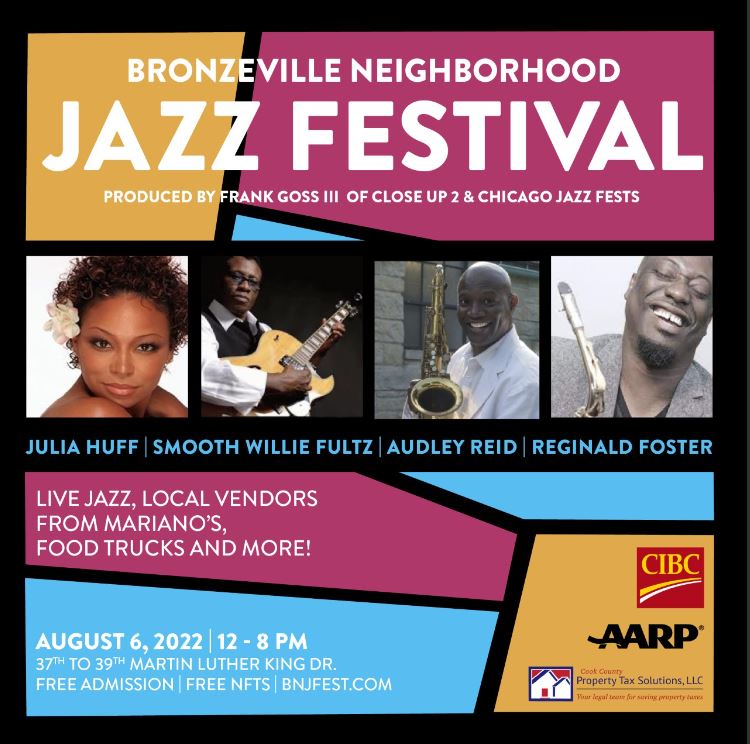 July 14, 2022
2
Property Tax Solutions is sponsoring the upcoming Bronzeville Neighborhood Jazz Festival, set to take place on Saturday, August 6th, 12 p.m. to 8 p.m. Several of our tax experts and owner/Attorney & CPA Greg Hilton will attend and spend the day providing on-the-spot tax savings analysis for any home in Cook County.
It should be a great day! Performers include Julia Huff, Smooth Willie Fultz, Audley Reid, and Reginald Foster. Food trucks on site, event to be held in the parking lot of Mariano's, 3857 S. Martin Luther King Dr. in Chicago.