See what Cook County's most valuable residential property was assessed at in new North Chicago valuation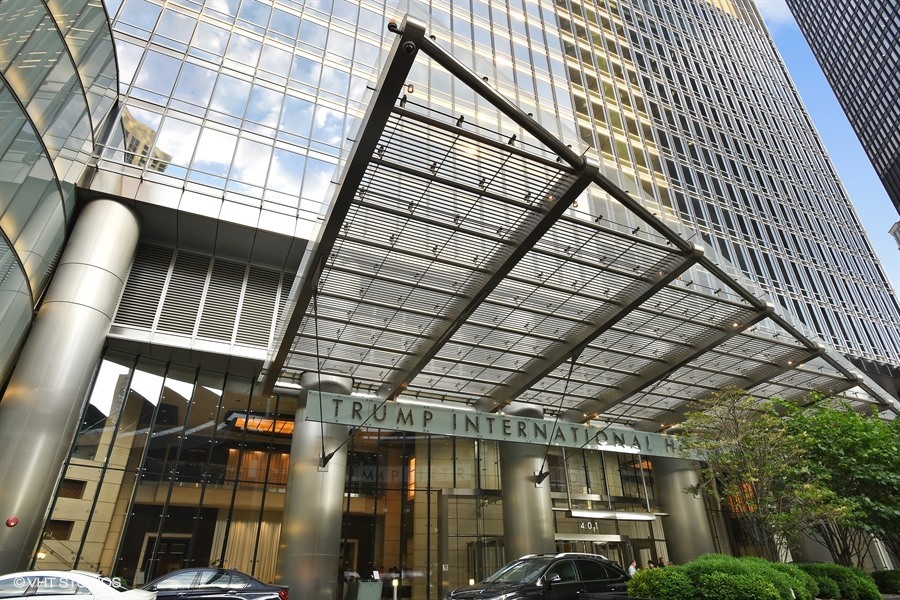 September 24, 2021
5
The 14,260-square-foot penthouse suite in Trump Tower--Cook County's most valuable residential property--has been reassessed as of this week, along with the rest of North Chicago Township.
This small downtown Township, which comprises everything from North Avenue to the north to Roosevelt Road to the south and North Elston Avenue to the West, produces an outsized portion of the County's entire property tax levy, by virtue of the high values of properties there, particularly commercial.
According to an Assessor's Office accounting of the reassessment, commercial properties saw an outstanding 60 percent increase in total taxable valuation, while residential property assessments increased a total of 15 percent. The reassessment is supposed to represent the market change in property fair cash values since Chicago's prior assessment in 2018.
Let's take a look at how the residential change in valuations/tax assessments translated for the Trump Tower penthouse.
First, and pertinent to our value exploration here, the penthouse was last purchased in a market transaction in 2017. The purchaser was Sanjay Shah, CEO of Chicago-based software maker Vistex, and he paid $17 million.
Still, the County Assessor in 2018 valued the property rather conservatively in North Chicago's last reassessment, at $12,256,420.
Now, the property has seen both a new assessment and a new sale listing. News broke recently that Shah had marketed the property for $30 million. He is using luxury realtor Chezi Rafaeli of Coldwell Banker Realty as his agent.
The new taxable valuation, according to the Assessor's Office? $14,640,000. The property is listed to contain 5 bedrooms, 7 full bathrooms and two half bathrooms, four garage spaces, and 19-foot ceilings. The Homeowner Association fee is a whopping $16,635 per month, and the condo generated a property tax bill of $251,474.91 in 2020.
So it appears the new assessment is even more conservative than the old. Still, with the new assessment figure, if we assume the current State Equalizer and Chicago tax rate (6.911%), the condiminium's 2021 property tax bill would be $325,442.97.
But, if it were to sell for even half of its present list value, then the assessment could have been for much more.
We'll see what the ultimate closing value is. In all likelihood, though, the luxury clique got the kind of assessment break your average owner of Cook County property wouldn't think possible... Quite the opposite.