Yikes! Assessments in Cook County's Northern Townships up 30% on average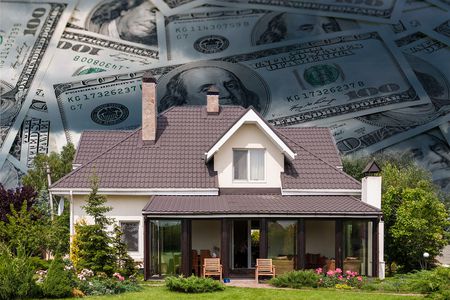 August 29, 2022
6
In June we warned; in August it has come to pass: A very steep reassessment of Northern Cook County is now underway.
Residential property values show average increases of 30 percent or better since the Assessor first started taking his pen to Northern Cook County assessments last month.
The Office so far completed its Triennial Reassessments of Norwood Park, Barrington, Hanover, New Trier, Schaumburg, Elk Grove, Evanston, and Palatine Townships. Next up are Maine, Leyden, Northfield, Wheeling, and Niles Townships.
The development comes even as closing prices on residential property fell 10 percent off their 2021 highs to start 2022, and experts deemed the Chicago and larger Cook County housing markets weak ... on the razor's edge of full-on recession, according to some.
The increase will equate almost directly (with slight variation due after tweaks to local tax rates) to a comparable increase in property taxes. Meaning, homeowners from Barrington to Winnetka, from Evanston to Des Plaines, Skokie, Schaumburg and everywhere in between could be in for the largest year-over-year property tax increase of their lives.
Under market-based, ad valorem tax paradigms, like Cook County's, reassessments serve to update the taxable values (assessments) of properties to what these properties might be worth under neutral sale conditions between two strangers.
Because reassessments only occur once every three years in Cook County, one can understand the move in value at the time of reassessment to represent changes in the market over three years, not just since the year before.
Still, 30 percent will prove tough for many to stomach. Worse, the cooling off of the local market is bound to leave many Northern Cook County homeowners feeling their new assessments were frozen at the very peak of the unreasonable housing spike of late 2021, as the financial markets tumbled and major cash flowed into real assets ... property foremost.
As with most assessment problems, appealing is your best defense. Falling sale prices and uneven assessments among comparable properties continue to provide PTS potent evidence to cut down on increases. With such volatile moves in the housing market, there are sure to be inumerable problems. Correcting them is PTS' sole business.